The Writers Suicide Prevention Project
...because you are more important than your art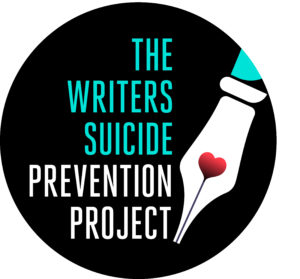 MISSION:
The MISSION of 

The Writers Suicide Prevention Project

 is to shatter the idea of the inevitable self-destruction of the "tortured writer."  Our goal is to survey researchers and clinicians regarding mental illness, suicidal ideation and addiction in FICTION WRITERS, POETS, SONGWRITERS, SCREENWRITERS, COMEDY WRITERS & COMIC BOOK CREATORS, interview survivors about what works and what doesn't, develop tools and find resources for those still suffering and present our findings to the creative community at large.  If we can save one life it will have been worth it.
Find FACTS & SOLUTIONS.  Share SURVIVOR tips.
Spread the #HopeContagion.
WELCOME
The Writers Suicide Prevention Project
Hello fellow writers of fiction, poets, songwriters, screenwriters, comedy writers, comic book creators and their friends and families!  I am glad you're here, and I hope you decide to stay, learn more about suicide prevention in creative writers, explore our survivor stories, and help us spread a message of hope.
Much has been learned about how to report on suicide in a way that does not cause contagion, and yet, the death of creative people by suicide still fascinates.  We speak of their "demons."  We refer to them as "tortured writers."  We crave their art and romanticize their suffering and deaths.  We wonder if they would have continued to create with the same depth of talent had they recovered.  Is madness a prerequisite to genius?
As a creative writer who has experienced addiction and suicidal ideation and recovered, the answer to the above questions has a certain urgency.  No, I'm not famous.  I've published two novels, but I am still nurturing my writing skills.  Nevertheless, as I learn of the deaths of fellow writers by suicide, I've grieved for them and the families and friends they've left behind.  I've wondered–am I at risk, too?
Does the writing process and writer life cause mental illness?  Or are mentally ill people more likely to be creative?  Do we think differently?  If so, what can we do to protect ourselves and support each other?  If not, how can we counter the prevailing sentiment?  How can we contain the contagion?  How can we access the darker places in our human experience and write about them without sinking ourselves?  Lastly, no matter how experienced or successful we are, how do we cope with the pressure we put on ourselves to produce quality work, put our hearts on display, and survive whatever response the world gives us?
These questions are important, because if you're like me, well…quitting isn't an option.
THE WRITERS SUICIDE PREVENTION PROJECT will progress in PHASES.
PHASES I & II – Provide immediate resources for at risk writers & their friends and families.
PHASE III – Learn how to report on suicide in a way that does not cause contagion
PHASE IV – Separate facts from fiction regarding creative writers and their risk of mental illness, addiction and suicide
PHASE V – Interview and share survivor stories
PHASE VI – Find out what creative writing programs are currently doing to educate their students about suicide prevention.
PHASE VII – Develop suicide prevention curriculum in concert with clinicians, educators, survivors and researchers that target creative writers.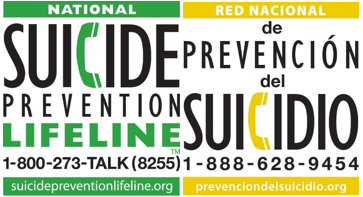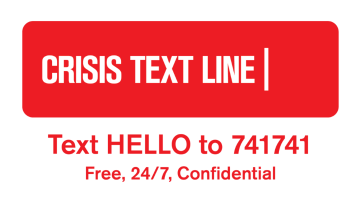 ARE YOU CONSIDERING SUICIDE?
Here are people waiting, willing and able to help.
Please CALL OR TEXT: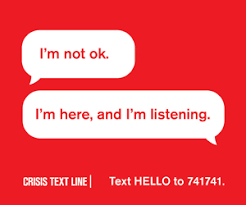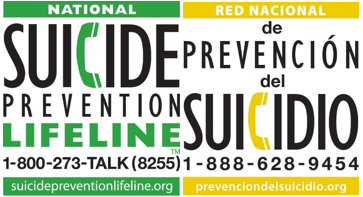 MORE SOURCES OF HELP WILL BE ADDED.
YOU MATTER.
YOU ARE MORE IMPORTANT THAN YOUR ART. 
IN FACT, YOU MATTER IN SPITE OF YOUR ART!
IF YOU ARE CONSIDERING SUICIDE…
You are not a bad person, or crazy, or weak, or flawed, because you feel suicidal. It doesn't even mean that you really want to die – it only means that you have more pain than you can cope with right now.
This disarmed me of the most potent weapon I was unwittingly using against myself: my self-loathing for being so weak and flawed.  I was embarrassed about my suicidal ideation.  No one knew about it.  I hid it well, but I hated myself for it.  I couldn't make the thoughts go away.  I tried.  I remember the flood of emotion I felt at being told I wasn't weak.
Then the basic idea that my suicidal ideation meant I either had too much pain or not enough coping resources gave me hope that a solution existed.
The website suggested ways I could increase my coping resources.  That was the day I found the courage to tell someone what was going on with me.  It took a while to find the help I needed.  The first source ended up not working out for me, and some of the people in my life did not react the way I wanted, but I kept at it.
One important thing to remember, is that we don't get to choose who is willing to dig in and help us dig out.  We may want certain people in our lives to do that, our moms, dads, friends, spouses, but they may not be equipped with the emotional wherewithal or expertise to help us.  They are not weak or flawed either.  They are just human.  And they may be scared, too.
IF YOU ARE HAVING THOUGHTS OF ENDING YOUR LIFE, CALL OR TEXT the numbers above.  Seek professional help.  It was hard, but I did it.  I didn't think it was possible, but my life is better now.  Not perfect, but better.
I'm glad I stayed.
MORE POSTS WITH MORE INFORMATION TO COME…
UNDER CONSTRUCTION
IS A FRIEND OR FAMILY MEMBER IN CRISIS?
FOR HELP WITH SUICIDAL THOUGHTS:
If this is an emergency and you or someone you love is at risk for suicide, call 9-1-1, a local mental health professional, or the national suicide hotline:    1-800-SUICIDE
If you are thinking about suicide, please read this first (It saved my life):   http://www.metanoia.org/suicide/
FOR HELP WITH ADDICTION:
Narcotics Anonymous: www.na.org
By Young Addicts, For Young Addicts   click:  here
Alcoholics Anonymous:  www.aa.org
FOR HELP WITH SELF-INJURY:  www.twloha.com & www.selfinjury.com